Welcome to the Foster Closet, a free resource  for the foster parents and relative, non-relative placements and Independent Living Teens in their area of the state, to access clothing, children's accessories, toys and children's furniture and more, to help take care of the foster children entrusted to them. 
Foster Closet offers a simple, no-nonsense approach that provides immediate assistance without complicated procedures. Through the generous contributions of our community, Foster Closet's inventory is abundant and we rely on a vast network of volunteers and donors to access additional donations at a moment's notice.
"Seeing children come into care with trash bags, we knew we had to give children the needed dignity they deserved."​​​​​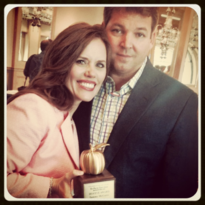 When the McGuire family – Tammy, John, and two biological children, welcomed their first foster children at the beginning of 2005 — a newborn boy and his 13-month-old brother—they found themselves scrambling to prepare for the boys' arrival with less than 48 hours' notice. The McGuires needed everything—from clothes and a crib to a high chair and double stroller—and they were surprised to discover there was nothing available to foster families who need to care for babies, children, and teenagers that come into their homes at a moment's notice. When the boys left their home (21 months later) to their loving adopted home, Tammy was inspired to create a resource to help other foster families prepare their households. As Tammy has always said, "I am advocate of taking the loss of a child leaving our home and creating a purpose in helping other foster families through their journey." Knowing that there is a need to help other foster families better their environments for children in their care, she began her work…
To this end, the McGuire's created Foster Closet, within their home's closet, and began soliciting donations from the community at large including friends, family, neighbors, and members of their community. Today, largely through the generous donations of the community, Foster Closet is up and running and currently in a 10,000 sq ft storefront. We help over 700-800 children every year have since 2009.
Foster Closet's Program Pathway by helping teens and young adults aging out of foster care each year. Foster Closet continues to expand for the betterment of all kids and teens in care.
We continue to help more as we continue to grow. In March of 2014 we founded the first ever Foster Closet Parent Support Group in Northeast Florida. We help foster families learn to parent, heal and nourish their core family – as they help serve the foster care children. In 2018, this couple has started the First Coast Foster Adoptive Parent's Association.
In 2015, is starting a first-ever Mentorship Program for Foster Parents in Northeast Florida. Working with our local DCF and CBC (Family Support Services) we look forward to sustaining the quality foster homes (QPI) who just needs a shoulder to lean on, in an unknown world we call foster care. 
We are proud to report that the McGuires finished their foster care journey, with the adoption of as sibling sister and her brother who also has Duchenne Muscular Dystrophy, who now are forever McGuires.
We value the call to "Look After…" Please help us as we heed the call!
Request a
Speaking Engagement
Would you like for us to come and speak from our heart about our cause and the meaning behind the calling? 
"Finding your Purpose through your Past"
 We can come speak at your church, organization, club or group. 
Please contact us today for more information about Foster Closet or Project Faith : 
By Email: [email protected] 
By Phone: (904) 629-2116
"To look after the orphans…" James 1:27
It takes more than 25 volunteers a month, for us each year and make the difference in the lives of over one thousand children in care. Find out how to become our partner. If you would like to help volunteering your time at Foster Closet, please fill out our online Volunteer Form and we will contact you by email. 
Helping over 500 -700 children a year with a free resource for their needed items.
Helping teens and young adults as they age out of foster care, with delivery of furniture and household items.
Helping foster children with tutoring.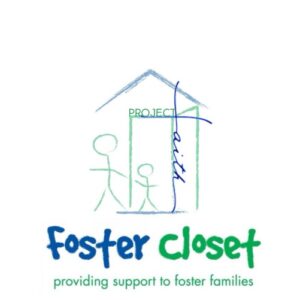 Foster Closet has a new faith devision called, Foster Closet Project Faith. If you are a local church who is willing to partner with her endeavors in helping with monthly parent's night out, childcare at our support groups, baskets for holidays and special occasions, your church,  or family can come along FC Project Faith, in supporting the local child welfare system… please contact us today at  [email protected]