Ways you can lend a helping hand. Read below. Fill out a Volunteer Form. Our volunteer coordinator will email you back.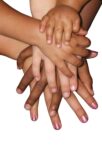 Adult Volunteers (please fill out our Volunteer Form):
Weekly Volunteering: throughout the week with sorting, organizing, distributing items to children recently entering foster care and the families who care for them. 
Teen Volunteers (please fill out our Volunteer From):
We are always need of help with weekly volunteering, events and special projects. We ask that all volunteers be at least 13 years of age. Once you fill out the volunteer form, our volunteer coordinator will be contacting you soon, via email. 
Events: Where a volunteer may help with leading up to the event, such as, planning, bringing sponsorships/ partners, compiling auction items, and promoting the event. We also need your help leading up to the event, as well as, the day of the event; with set up, registration, our models (foster / adoptive children who will be stars of the event), and so much more. If you are interested, please email us today by filling out the volunteer form today. 
Birthday  Club: Join our club by filling out our online Volunteer Form, our volunteer coordinator will email you back: Monthly cake club for children who are in foster care or have been adopted from foster care with a birthday cake as their own. The cake club is on our private Foster Closet Cake Club Facebook Group. We provide an upcoming need in a Birthday Form. The B-Day form,  provides the child's caregivers name, address and phone number. It also provides the date of the child's birthday and the date the cake is needed for the family. We ask that you contact the family to see if they would like a store bought cake from a local bakery near their home for pick up. or a cake personally baked by a volunteer.  Another way to the club may provide a cake, is personally backing a cake, if approved by the family. Purchasing Specific Birthday Wishes- Granting specific birthday wishes for children's birthdays.  Purchasing Gift Cards – Purchase Walmart, Target and Amazon Gift Cards in $25 – $50 . 
Truck Volunteers: Providing a helping hand during the weekdays or weekends with heaving lifting into and out of the Foster Closet truck. We often pick up furniture from donors and need help with those items. More importantly, we deliver to Pathway Young Adults (Independent Living Young Adults who have aged out of foster care at the age or 18-23 years of age). We mostly deliver during the weekdays, but often on Saturdays as well.
Tutor Monitoring: We need Saturday adult volunteers from 10-12:00 each week or on a rotation, to help monitor each room which has our Foster Closet Club members as they tutor foster and adoptive children.
Service Projects & Events : This is for the Adults who like leadership roles and will follow our procedures our administration has in place to guide our other adult volunteers and teens. Some of the Service Projects: Outside Cleanup, Organizing a specific room or section of FC. Events may be for our Annual Open House (in Oct.), different fundraisers throughout the year. We also have our Annual Christmas Party the first Saturday of December.
Grant a Christmas Wish for a Child : Fill out a Contact Us Form, our team will be contacting you back with more information as it gets closer to October – December 24.
Become a Church Partner for Foster Closet's Project Faith: Servicing Foster Care Agency Support or Hosting a

Parent's Night

Out
. And so much more.