Requirements
for Assistance (must fill out a needs form)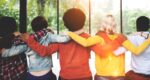 Prior to filling out the Needs Form and before items can be provided, Foster Closet requires the following information: 
Kinship and Non-Kinship (NonRelative)
Caregivers
Social Workers
and Guardians ad Litem
Pathway - Or Called Independent Living
and Extended Foster Care Teens
Florida
Locations if child is placed in Duval County or through FSS
* We will help case by case
We help any caregiver for a child in foster care, who has the proper documentations and requirements.
We wanted to remind you of a few things we offer at Foster Closet:
We help with our free resource: (from the time the children entered you home).

Foster Parents – the first 3 months

Kinship- the first 6 months.

Non-Relative – the first 12 months 
*all due to the amount of stipend.
Tutoring (first come first served) – tutoring is free and here at FC every Saturday (unless a holiday/or holiday weekend) . We ask you to fill out a tutoring form (provided by FC) per child, please email us the form right away and let us know what date they will start. Each child will have two to three tutors per child to mentor and instruct your child. Please make sure that the children know their school login information. The first time you come for tutoring, we ask you arrive with the children at 10:00 a.m. and they will be here until 11:30 am. After their first initial day, we ask that they arrive by 10:30 and stay until 11:30 a.m.
Birthdays within the first months of entering your home (look above), will receive two new birthday gifts (teens will receive a gift card) Fill out the Needs Form two weeks prior to the birthday and in the Additional Items on the Needs Form, put the date of the child/ children's birthday. Doing this, will give us enough time to put you on the calendar to bring the child. If they are smaller, you may pick out the two presents for the child/children. If your child is need of a Birthday Cake – We ask that you email

[email protected]

, at least two weeks prior to the child's birthday. We will then, send you a form to fill out and email back. We will have a donor order and pay for the cake to be picked up on the date you ask.
Flip from Winter to Spring – We flip from Winter to Spring at the end of Please make sure that you fill out a form prior to that time and in the additional items on the Needs Form put Spring/Summer clothing.
Flip from Summer to Winter – We flip from spring to winter at the end of October. Please make sure that you fill out a form prior to that time and in the additional items on the Needs Form put Fall/Winter
Halloween Giveaway- We have our OPEN HOUSE/HALLOWEEN GIVEAWAY in October, prior to Halloween. If you would like to have the children in your home participate, fill out a Needs Form at the end of September, with 2 costumes per child in each Additional Items We will then email you back the date and a 15 min. timeslot, to select for that day.
Christmas Wishes- At our Halloween Giveaway, we will be signing families up for the Christmas Wishes. The children must be in their home from JUNE

2023

to December

2023

. We will be emailing you back confirmation to the form, which will have further instructions. Once verified, we then send an EVITE to you about the private party. Only the family members living in your home may attend. No bio parents of the children are allowed to attend. We will have professional pictures with Santa that we will send the link after the event. The children must stay for the entire event.
*REMEMBER = Every Time you come to Foster Closet or a FC Event (except for tutoring) please bring the red folders and your photo ID that matches your name in or on the Court Orders or Out of Home Placement Orders for each child.