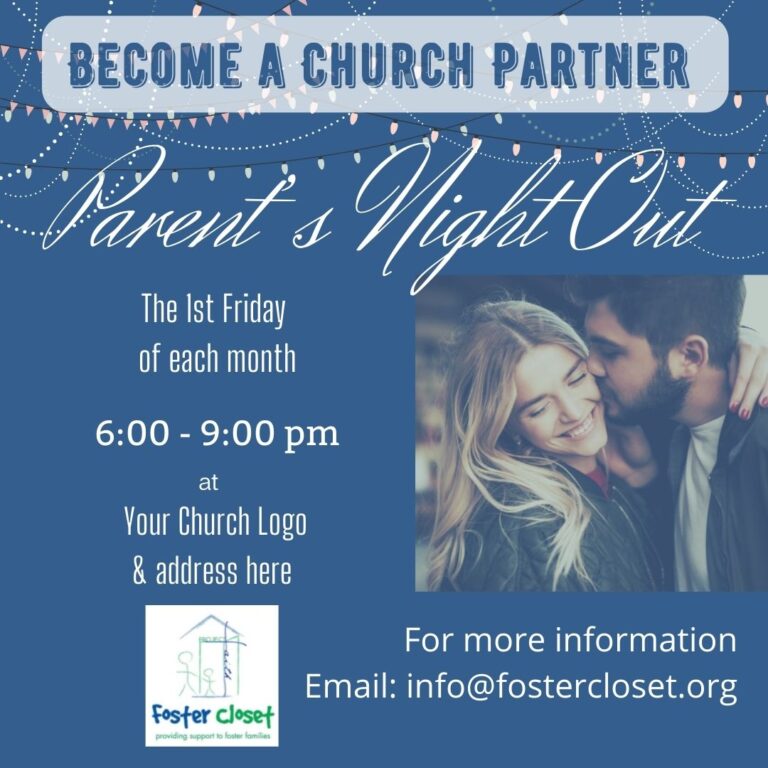 Become A Church Partner for
PARENTS NIGHT OUT
Foster Closet Project Faith Next Parents Night Out is at YOUR Church!
Remember this is for:
* Foster, Kinship, Non-relative.
*This church is also opened up their doors to biological parents who have been recently reunified with their children.
*This is for Adoptive and Biological children who were in their home as well.
Register today. Limited spaces.
Your name as caregiver/parent
Your cell phone number
What agency your child/children are under, or have been adopted through.
Each child's name, age, gender, and any allergies they may have.
CHURCHES Email us today – We will reply t0 by email soon.