Looking for a Church Partner for Upcoming Parent's Night Out for our Foster Caregivers and Foster/Adoptive parents
Please RSVP by Email: 
Caregiver's Name and Cell Phone Number & the Agency who you are fostering through or Adopted through.

Each Child's Name and Ages and any special needs or food allergies needed.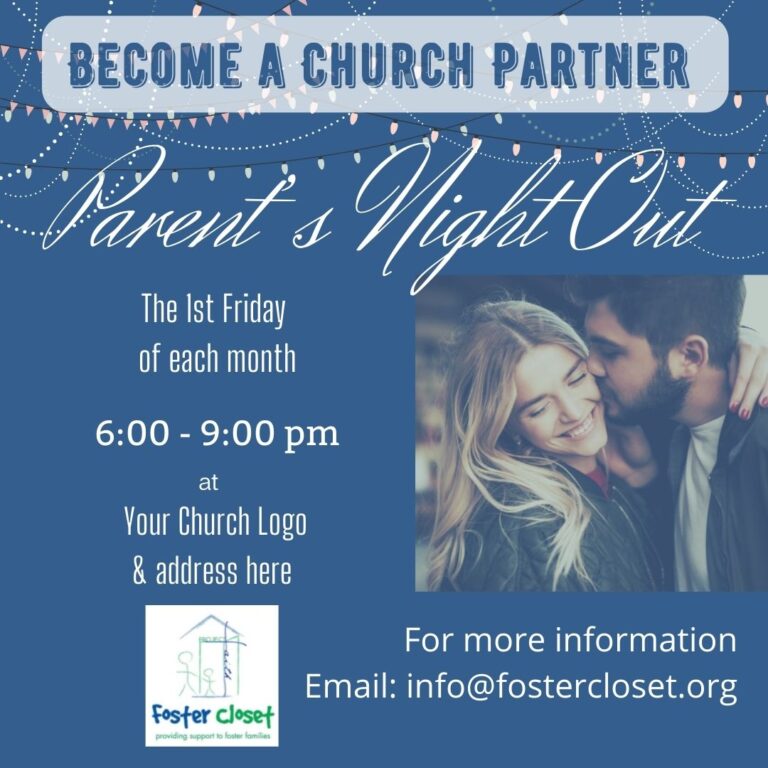 PNO Changes each month - Please look back at this page for updated details.